Four Plays about Histories
NEW: 21% discount
Purchase our books using our E-STORE. Where prompted, indicate the following DISCOUNT CODE:
CFLFB2DP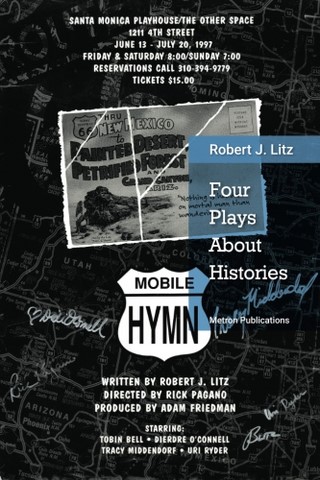 "No art ever came out of not risking your neck," Eudora Welty famously said. "Mobile Hymn" and "Great Divide" are two magnificent, breakneck plays about America's addiction to wide open spaces, the road leading to them, and beyond.
"Cassatt and Degas" has Mary Cassatt risking her neck in Paris and in a men's world, "The Bear and his Monkey" follows a mighty, jovial Samuel Johnson and his mercurial sidekick James Boswell on that trip to Scotland that would change English literature and the art of biography forever.
Mobile Hymn
Great Divide

Cassatt and Degas
The Bear and his Monkey
ISBN: 978-1603770910 LCCN: 2015917128
Robert J. Litz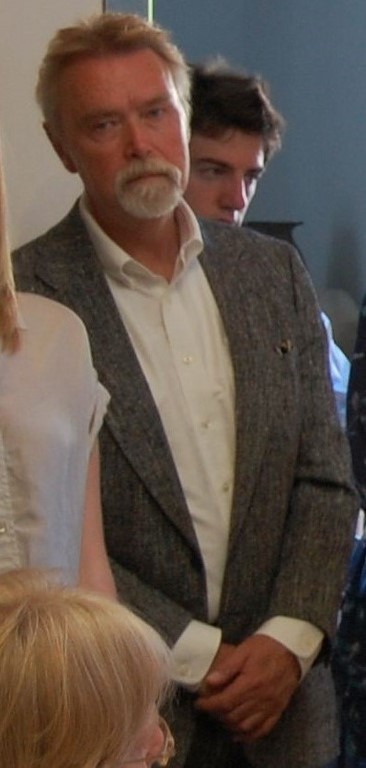 Robert Joseph Litz
was born October 3, 1950 in Cleveland, OH, and grew up in Cleveland's Mount Pleasant neighbourhood. He graduated from St. Ignatius High School in 1968. As an undergraduate at
Boston University,
he was editor of the literary magazine. He earned a MTS in American Studies from
Harvard University
in 1975.
Bob Litz entered the theatre world as a press agent for the New England Repertory Theatre in Worcester, MA. Eventually he had roles in several productions. In the early 1980s, he shifted to writing plays, gaining acclaim in 1983 for his play, Great Divide, which was subsequently produced off-Broadway at the New York Theatre Workshop in 1984. Bob Litz wrote seventeen produced plays for Off-, Off-off Broadway, the regional theatres, and for the Elephant Theatre Company where he was Playwright in Residence beginning in 2005. Much of his work focused on social and political themes.
He wrote several television shows for A&E, History and Discovery, including the A&E Biographies George Washington, Benjamin Franklin, Andrew Jackson and Emmy-nominated John Travolta. For A&M Films, he wrote the original screenplay for Twister. Other produced films included House of Cards, Medium Straight and Rappin'. He produced the indie film Ten Tricks.
Theatre highlights included: One World (NAACP Best Play & Best Ensemble nominee); Douglas (Portland Critics, Best Play); Playing the Room (Juno Award nominee for Best Film on a Musical Subject); Mobile Hymn (Dramalogue Award, Best Play) and Cycles (Best of 2012 Hollywood Fringe Festival). Cycles won rave reviews and had just completed a successful run at The Asylum Theatre and Lab on October 7, 2012, when Bob Litz died suddenly, three days later, on October 10.
He was simultaneously working with Michael Nylan on a children's book set in Han China, plays about the U.S. Supreme Court and had a feature documentary, Madaraka & Jaffar Climb Kiliminjaro (Becketfilms) in post-production. He won the 2012 Burger Prize for writing on the theatre. He was a member of the Actors Studio (Playwrights/ Directors Unit), the WGAW, and LA Stage Alliance.
Bob's last picture
Mobile Hymn, by Robert J. Litz
The Bear and his Monkey, by Robert J. Litz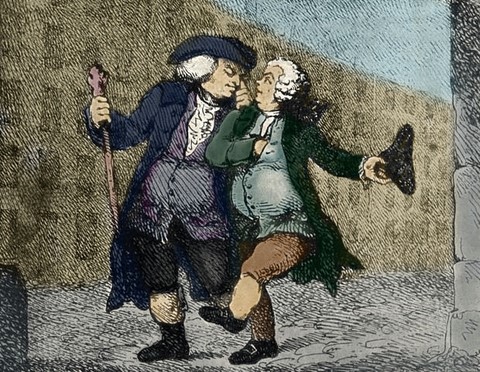 Thomas Rowlandson: Walking up the High Street (1786)
Read excerpts